Welcome to Spellmaker!
Compassionate regard for our clients' magickal needs since 1995.
Do you believe in magick? Love Spells? Lucky Charms? Voodoo Potions?
Don't worry, you are not alone! Millions of people all over the world seek out magickal solutions to every day problems. Properly done magick is an amazing addition to our every day lives. Much as we seek comfort from prayers, magick is no different. Our particular brand of New Orleans Voodoo magick is meant to enhance your life, help you achieve goals, and sometimes exact a little revenge on those who deserve it. Everything we do is carefully crafted to bring no harm and yet be effective. Even revenge work isn't meant to bring more harm to a person than they gave you. All spiritual work, to be done properly, relies on balance. You don't do love spells on someone you don't intend to love back! You don't ask for money with money spells if you don't actually need money. I am sure you get the idea! Our products and spells are authentic, hand crafted, blessed, and sent to you with all love and intention for a successful outcome.

Our spells aren't scary. Nothing bad happens from doing them. Please click one of the contact buttons if you have questions or concerns about using love spells, money spells, revenge spells, or any of our New Orleans Voodoo and Witchcraft spells. We look forward to serving you for all of your spell needs.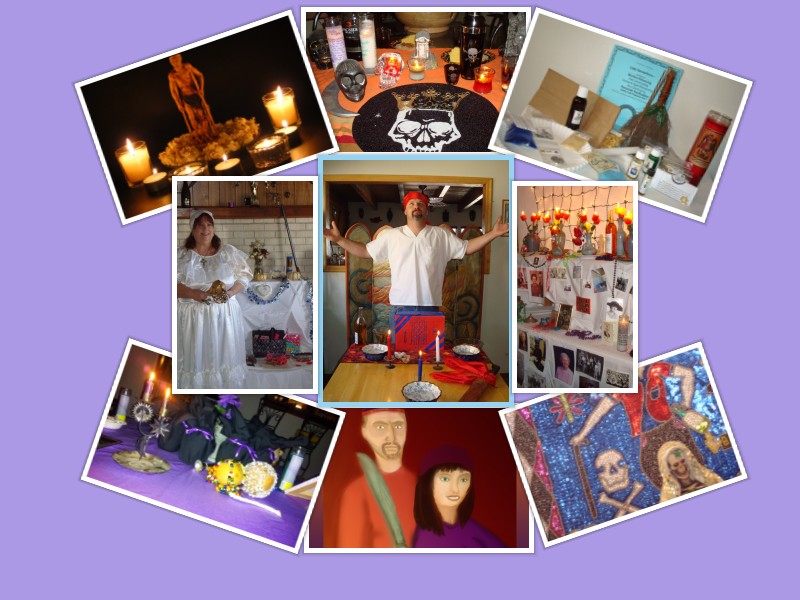 Currently we are featuring FREE SHIPPING on orders over $25.00 (USA orders only)!
Join us on our free, fun, and informative Forum!








PRIVACY POLICY: www.spellmaker.com, The Voodoo Boutique, Sheer Goddess and all related subsidiaries do NOT collect, sell, or use your information for any reason other than the conducting of normal business. We only use your information in the way that you allow it and only when you have specifically allowed for it, such as opting in for things like our newsletters. Your information is never shared with outside parties for any reason whatsoever. Our work and the usage of our services is extremely confidential in nature. Your privacy will always be respected and protected.
Copyright © 1995-present, Samantha and Matthew Corfield, The Voodoo Boutique ®.

Usage of this website constitutes an agreement to our Terms of Service.